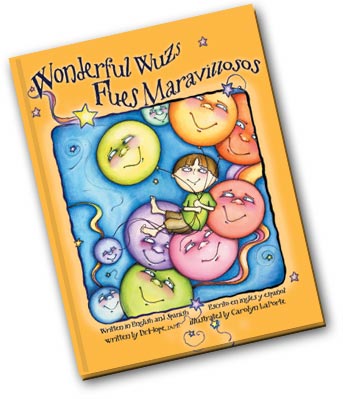 Wonderful Wuzs teaches the importance of not wasting a 'now.' Now is the only time you can do anything. If you waste a 'now' by being angry, hateful or sad, your 'now' will change into a 'wasted wuz.' Kids of all ages will enjoy the helpful life lesson contained on these pages. The story is written in both English and Spanish.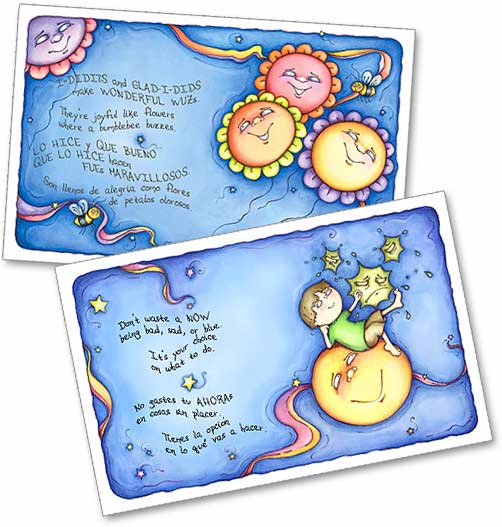 $16.95
Dr. Hope says, "Never waste a 'Now' being mad, sad or blue,
it's your choice on what to do."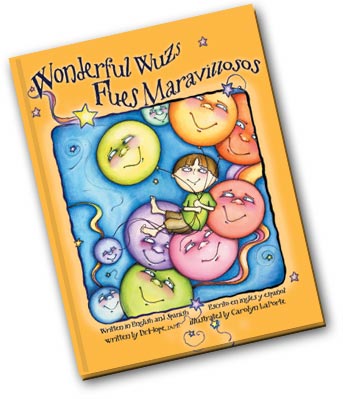 Wonderful Wuzs enseña la importancia de no desperdiciar un "ahora". Ahora, es el único momento en que puedes hacer algo. Si desperdicias un 'ahora' al estar enojado, odioso o triste, tu 'ahora' se convertirá en un 'fue desperdiciado'. Los niños de todas las edades disfrutarán de la útil lección de vida contenida en estas páginas. La historia está escrita en inglés y español.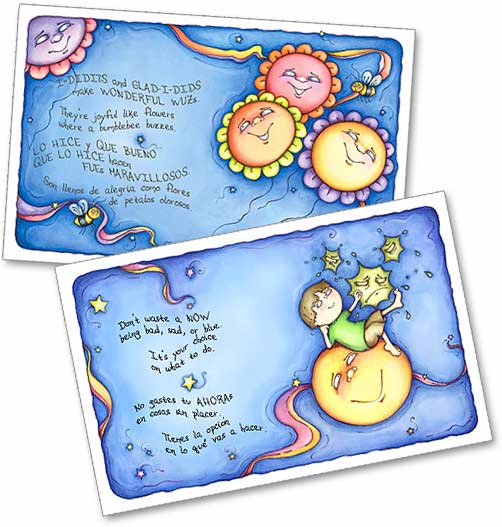 El Dr. Hope dice: "Nunca desperdicies un 'Ahora' estando enojado o triste,
es tu elección sobre qué hacer ".