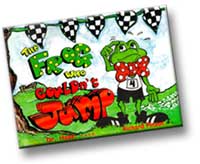 Freddie Frog has a problem: he can't jump and no one will let him play Jumpaloo. A wise stump tells him he should look for a teacher and that's how Freddie's adventure starts. After searching he finally finds a teacher and through his private practice sessions improves immensely. Along the way Freddie learns that striving for a personal best has rewards greater than winning first prize. In spite of laughter and ridicule from others Freddie decides to enter the Great Jumpaloo contest. He sets a new record but then something surprising happens. Dr. Hope's The Frog Who Couldn't Jump features delightfully colorful illustrations from cartoonist/illustrator Richard Pinson,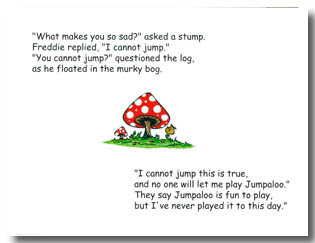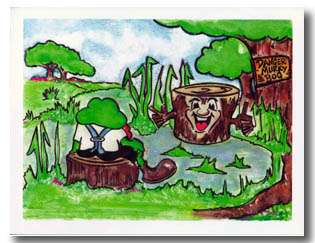 Borger News-Herald: "I highly recommend this adorable book for any young child."
Palestine Herald-Press: "The Frog Who Couldn't Jump is a good pick for your little one's bedtime story."
Shelbyville Times-Gazette: "Dr. Hope, J.A.P.D. may be 'Just A Pretend Doctor' but the author's wisdom is sure to make parents and youngsters feel better in a brightly colored new children's book, The Frog Who Couldn't Jump."
The Shawnee News Star: "I recommend The Frog Who Couldn't Jump to parents who enjoy quiet reading time with their children and who are concerned with helping their children build character by learning the true meaning of being a winner. It is a great find and an easy read for children."
Newspapers in Education-Morning Journal: "The Frog Who Couldn't Jump may be a leap ahead of other children's books."
Order your high quality hardcover copy today!
$16.95
$16.95