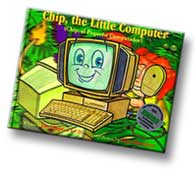 Chip, the Little Computer

is an endearing story written side by side in both English and Spanish. Chip has a dream: to help children learn new things and to make them laugh and play. His story starts out in a cold, dark warehouse. After countless disappointments, Chip is told by a wise old copy machine to have faith in his dream. He learns the power of determination that comes from believing in your dream no matter what happens. The story has a surprise ending.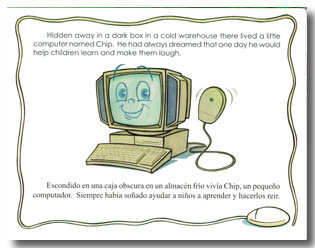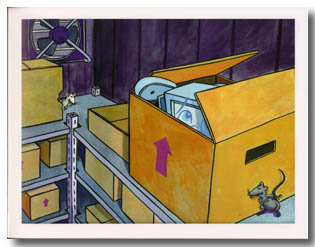 Boone County News: "In a time when many toys are tossed aside the week after Christmas, this book will continue to bring smiles and perhaps even some intellectual stimulation."
Beavercreek News-Current: "Chip teaches kids the importance of perseverance."
Cantemos: "Chip, the Little Computer was very clearly written. The message it conveyed about patience and optimism was well presented. The Spanish text was as good as the English and the modern day character and setting is easy for children to relate to."
$16.95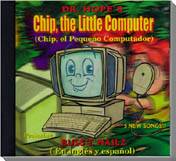 On the CD:

Russ T. Nailz and other talented voice actors (Dr. Hope is one of them) act out Chip's story. In addition, there are 5 original heart-warming and humorous tunes are included.

$16.95

Chip, the Little Computer is now available as an eBook and an Audio book on this webpage:

http://drhope.com/audioebook.htm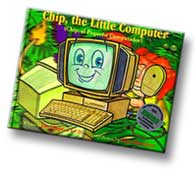 Chip, the Little Computer es una historia entrañable, escrita en inglés y español. Chip tiene un sueño: ayudar a los niños a aprender cosas nuevas y hacerlos reír y jugar. Su historia comienza en un almacén frío y oscuro. Después de innumerables decepciones, una vieja y sabia copiadora, le dice a Chip que tenga fe en su sueño. Él aprende el poder de determinación, que viene de creer en su sueño sin importar lo que pase. La historia tiene un final sorpresa.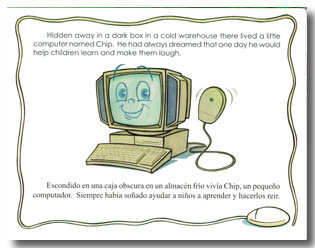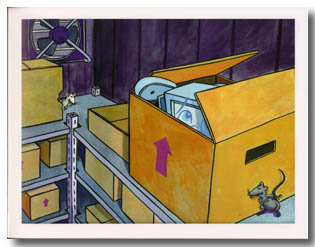 Contaremos: La historia de Chip, the Little Computer está muy claramente escrita. El mensaje que transmite sobre la paciencia y el optimismo está bien presentado. El texto en español es tan bueno como el inglés y es fácil para los niños relacionarse con el carácter y el entorno de hoy en día.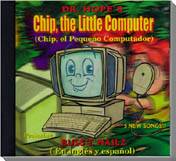 En el CD: Russ T. Nailz y otros actores de voz talentosos (el Dr. Hope es uno de ellos) representan la historia de Chip en inglés y español. Además, se incluyen 5 melodías originales conmovedoras y humorísticas.